Resolving A Dispute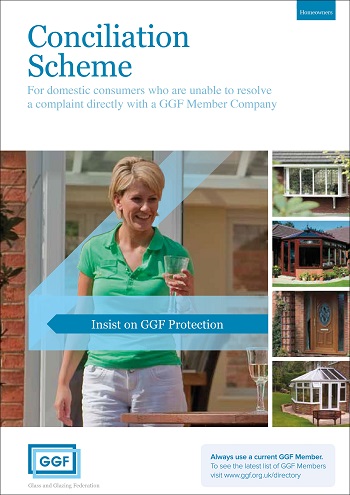 Though it is not a common occurrence, the GGF is all too aware that disputes can arise between customers and companies. That's why we set up our free Conciliation Scheme – to help homeowners like you resolve issues with GGF Members.
The GGF Conciliation Scheme
Our Conciliation Scheme offers many advantages:
It's completely FREE if you are using a GGF Member company
It's confidential
It's independent and impartial
It ensures GGF Member companies meet their contractual responsibilities
It removes the time, work and sometimes frustration you may have when dealing with a company or individual
It aims to keep you informed at every stage of your complaint until it is resolved
In the rare event that it is not resolved, the GGF will advise on the next stage – The Glazing Arbitration Scheme (TGAS). This is an independent ADR (Alternative Dispute Resolution) Scheme operated by a Trading Standards Certified ADR body, the Centre for Effective Dispute Resolution (CEDR). Please see www.tgas.org.uk for further details. This is a low-cost arbitration scheme where the consumer pays just £100 + VAT to take their complaint to TGAS.
Our scheme is a proven success with only two complaints in the last 10 years actually going to arbitration
Download the free booklet
Learn more by downloading our informative GGF Conciliation Scheme booklet.