Free Deposit Protection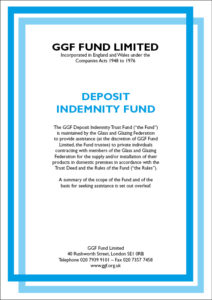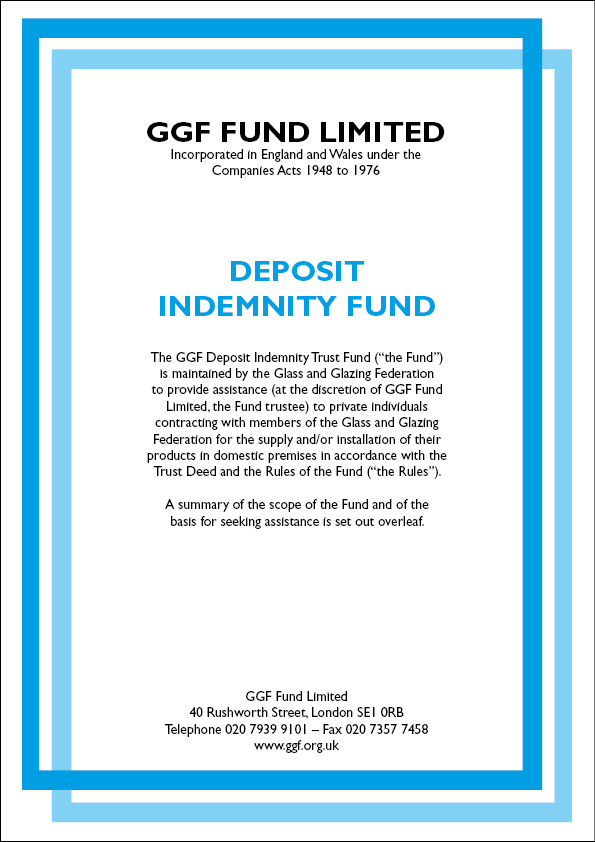 If you use a GGF Member who takes deposits, your deposit is safeguarded by the GGF Deposit Indemnity Trust Fund.
The GGF Deposit Indemnity Trust Fund
The GGF started the Deposit Indemnity Trust Fund to protect homeowners in the unlikely event the GGF Member they are using is declared bankrupt or goes into liquidation or administration.
In such a case, if you have paid a deposit you can be assured your deposit is safe. The GGF will arrange to make sure your work is either:
completed to your satisfaction by another GGF Member (at a fair market price less the deposit paid)
or give you a redeemable voucher for a sum up to an amount equal to the deposit or 50% of the contract price or £12,500 – whichever is less.
Benefits for homeowners
When you choose a GGF Member, you can be assured:
If you pay a deposit to a GGF Member you have peace of mind
If the GGF Member goes bankrupt, into administration or liquidation, we'll save you the time, effort and frustration of the re-claim process simply contact us info@ggf.org.uk
Make sure you ask your local GGF Member about this extra cover on your deposit.
Download the free booklet
Learn more about free deposit protection with GGF Members in the GGF Deposit Indemnity Fund booklet.